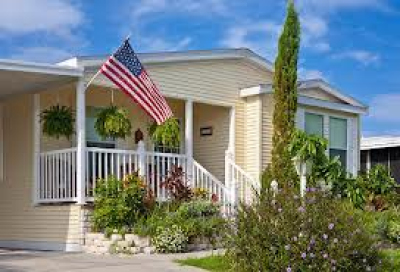 Mobile Home Insurance. Quality Coverage At Great Rates.
Ever wondered why it's essential to have a dedicated insurance policy for your mobile home in All of Texas? Mobile homes present unique risks and challenges compared to traditional homes, and at Showery Insurance & Financial Services, we understand those intricacies. We offer specialized mobile home insurance tailored to fit your needs. Reach out to us at 956-668-7505 and find out how we've got you covered!


Get a Quick Quote Or Provide Us With More Info

Why Mobile Home Insurance?
Mobile homes, also known as manufactured homes, are different in structure and design from stick-built homes. This distinction makes them susceptible to specific risks. A comprehensive mobile home insurance plan helps protect your investment from unforeseen damages or losses.
Typical Claims Covered
So, what exactly does our mobile home insurance in All of Texas cover? Here are some typical claims we handle:
Natural Disasters: Damage from events such as tornadoes, hurricanes, or wildfires.
Theft or Vandalism: Replacement of stolen items or repair of damage caused by vandals.
Accidental Damage: Events like water leaks or electrical malfunctions.
Liability Protection: If someone is injured on your property or you're held responsible for damages to another's property.
The Showery Insurance & Financial Services Advantage
With our years of expertise, Showery Insurance & Financial Services offers numerous benefits for mobile homeowners in All of Texas:

Comprehensive Coverage



Competitive Pricing



Dedicated Support at 956-668-7505


We pride ourselves on our ability to offer comprehensive coverage options at competitive prices. Whether you're new to mobile home living or have been enjoying it for years, we're here to help you safeguard your home and your peace of mind. Need more information? Don't hesitate to call us at 956-668-7505.
Getting Started with Showery Insurance & Financial Services
Starting with Showery Insurance & Financial Services is a walk in the park. Begin by reaching out to our friendly team at 956-668-7505. We'll guide you through the process, helping you select the best plan for your needs. Remember, every mobile home is unique, and so should its insurance policy be. Let us help you find that perfect fit!
Alternatively, if you're internet-savvy, our online quote request form awaits. Fill it out, and we'll get back to you with a quote tailored just for you. And while you're at it, why not check out some of our other insurance products? At Showery Insurance & Financial Services, our goal is to keep you covered, no matter what.
Thanks for considering Showery Insurance & Financial Services for your mobile home insurance needs in All of Texas. Here's to a safe and secure mobile home living experience! And remember, if you ever have questions or need assistance, our line 956-668-7505 is always open.